Proud papa!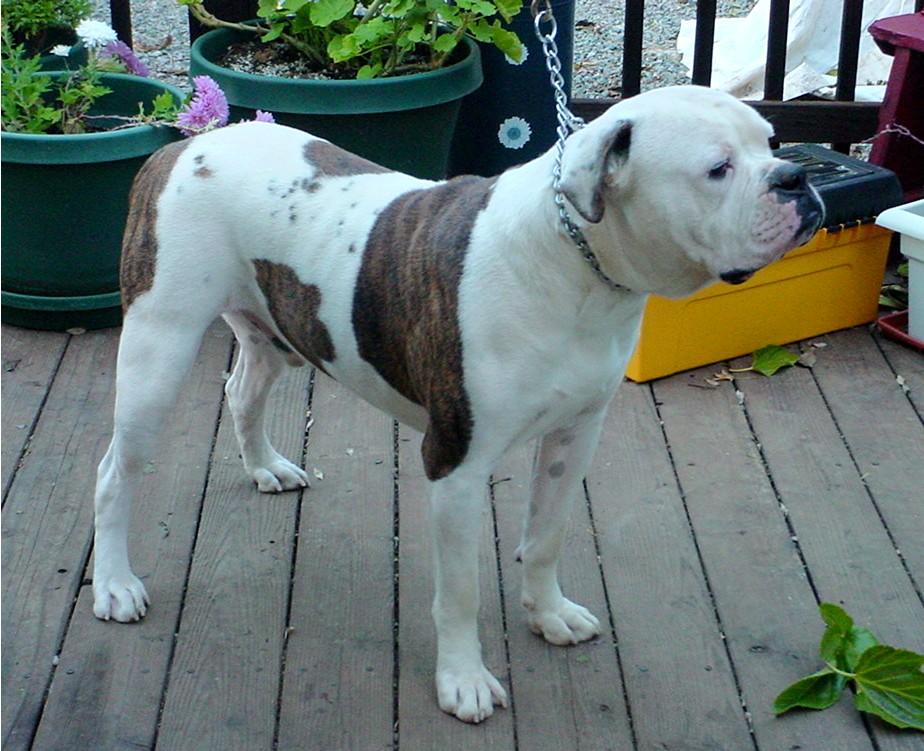 UKC Ch Dodgion's Big Louie, OFA Prelim Good (3/4/01-2/26/03)
Proud mama!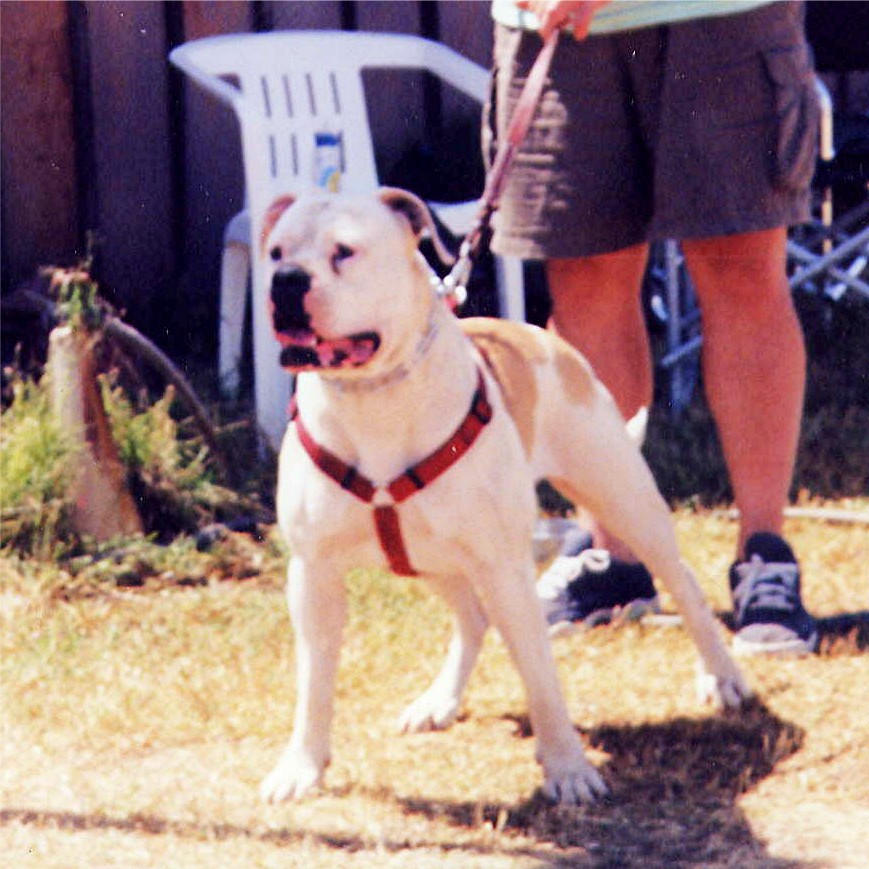 Dodgion's Ruby Doll, OFA Fair
We don't have any puppies available. If you are interested in a puppy, you can contact us and we will refer you to reputable breeders we know of in your area.
Check out pictures of Tank (male #1), Rudy (male #2), Taco (female #1), Cali (female #2) and Romo (male #3) as they grow up on their individual pages.
We will try to keep the puppies individual pages updated so you can watch them grow with us. Hopefully you will enjoy that as much as we do!

Male 1 - Tank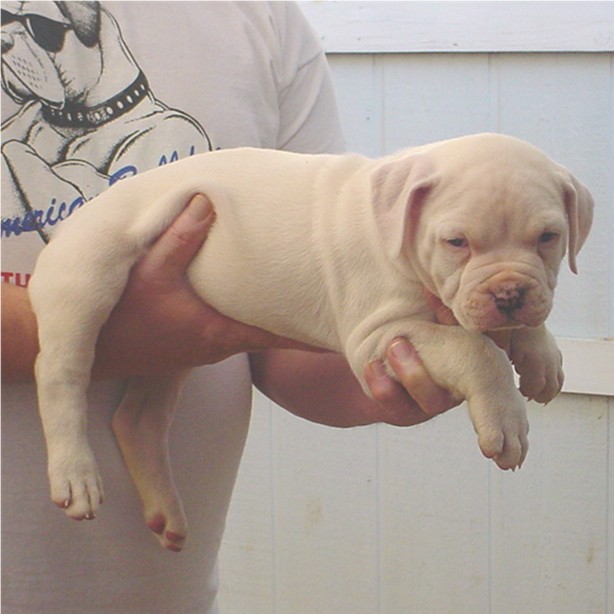 I'm living in NY with a policeman and his family. My name is Tank -- just like my grandpa!
Male 2 - Dodgion's Rowdy Rudy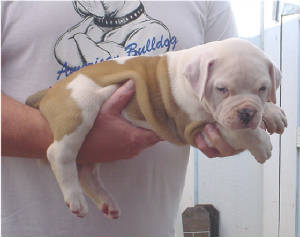 I stayed home with my mama Ruby and the Dodgions.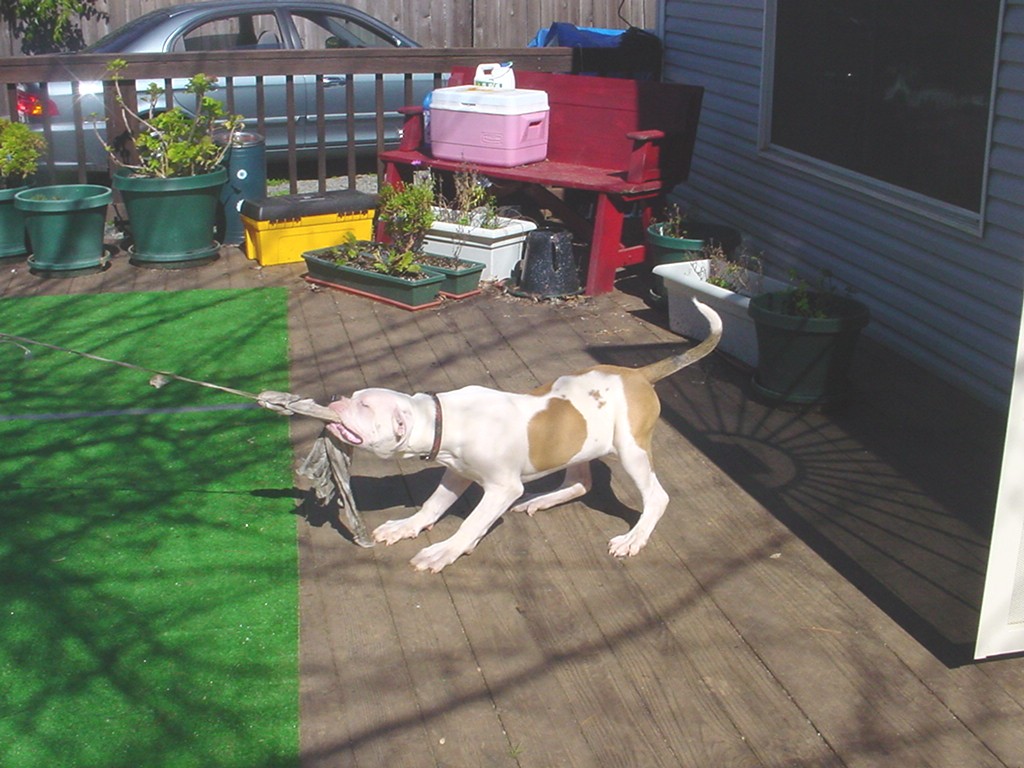 I may be cute and loveable, but I'm also ROWDY RUDY!!
Male 3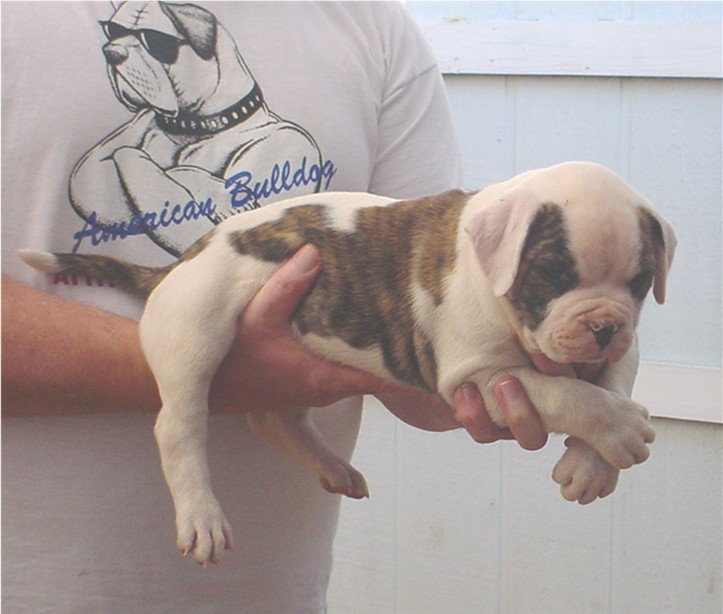 I'm living with 7 year old Matt in Martinez. He named me Romo.

Female 1- Taco
I'm living in South Korea with a family that adores me.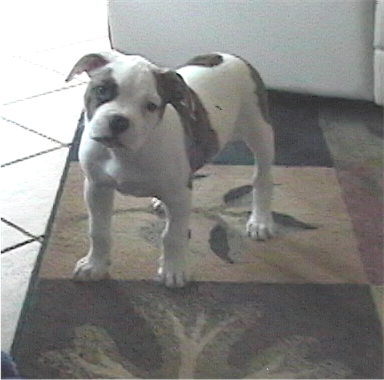 The picture above is my "baby" picture. Now I'm 9 weeks old and named Killa Cali!