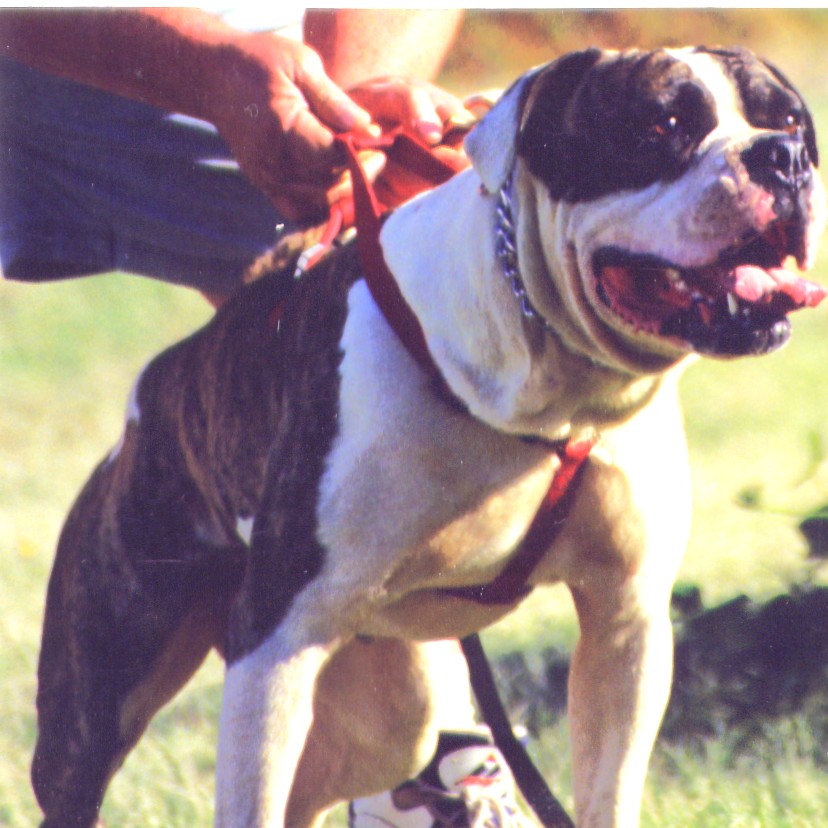 Getting ready to work.
Hitting Matt Green on the sleeve . . .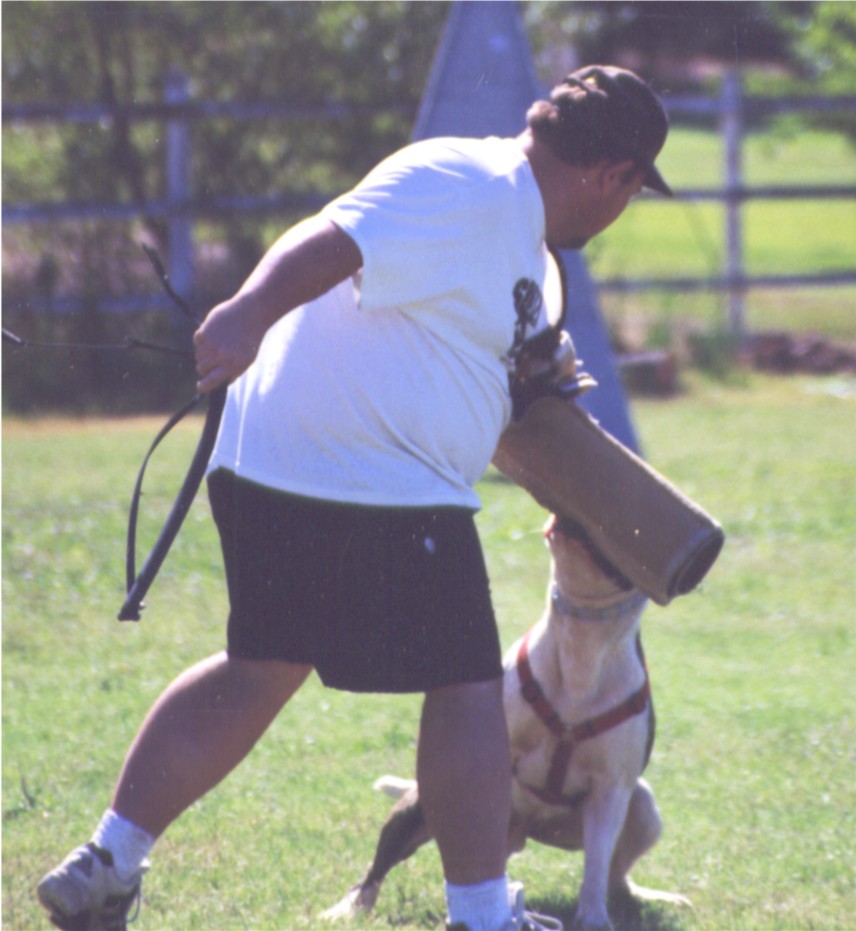 And hitting him again!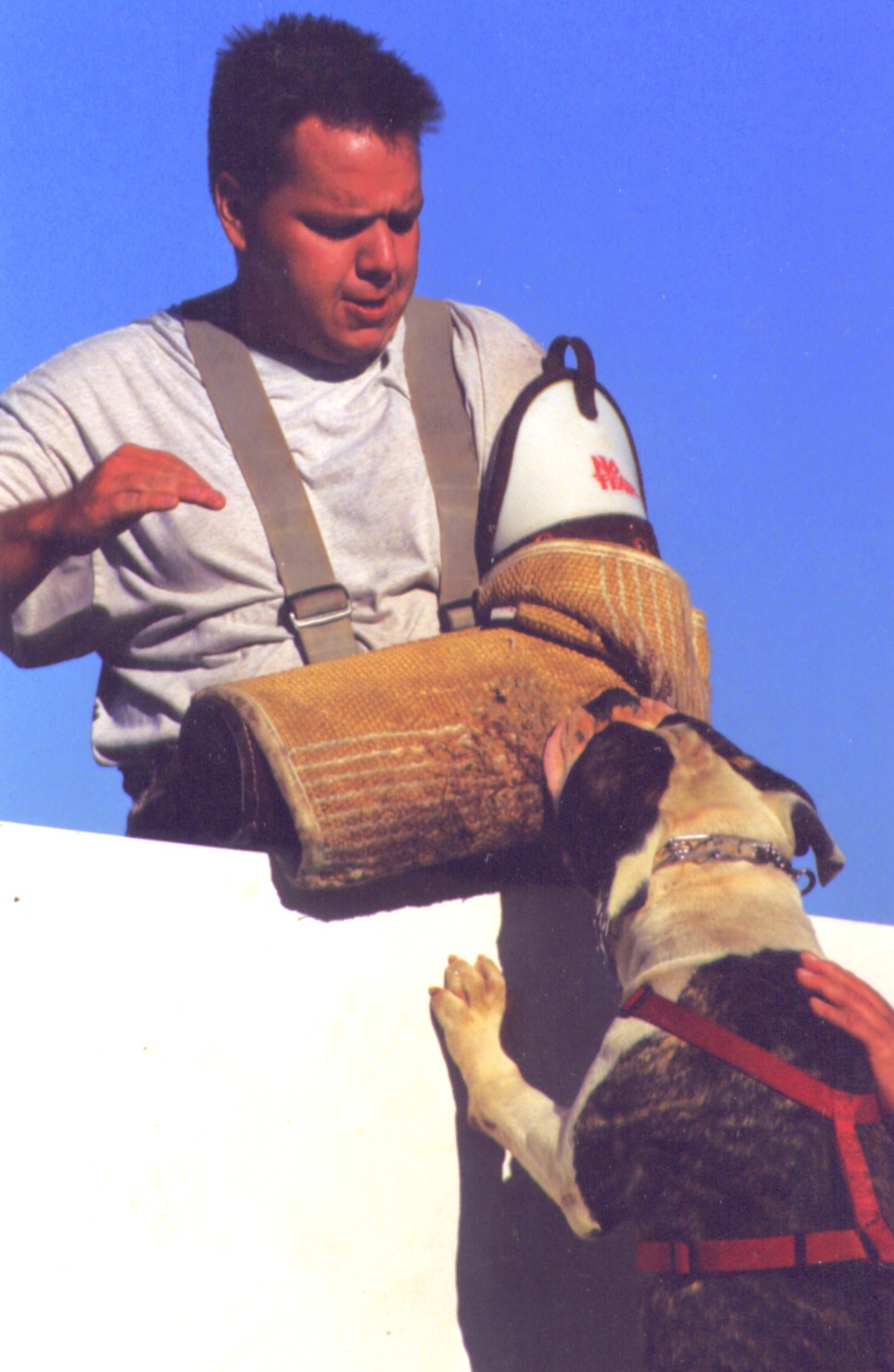 Going over a 6' wall to get Pete Rollins.

The beginning of Dodgion's American Bulldogs . . .
Tank at 3 weeks old!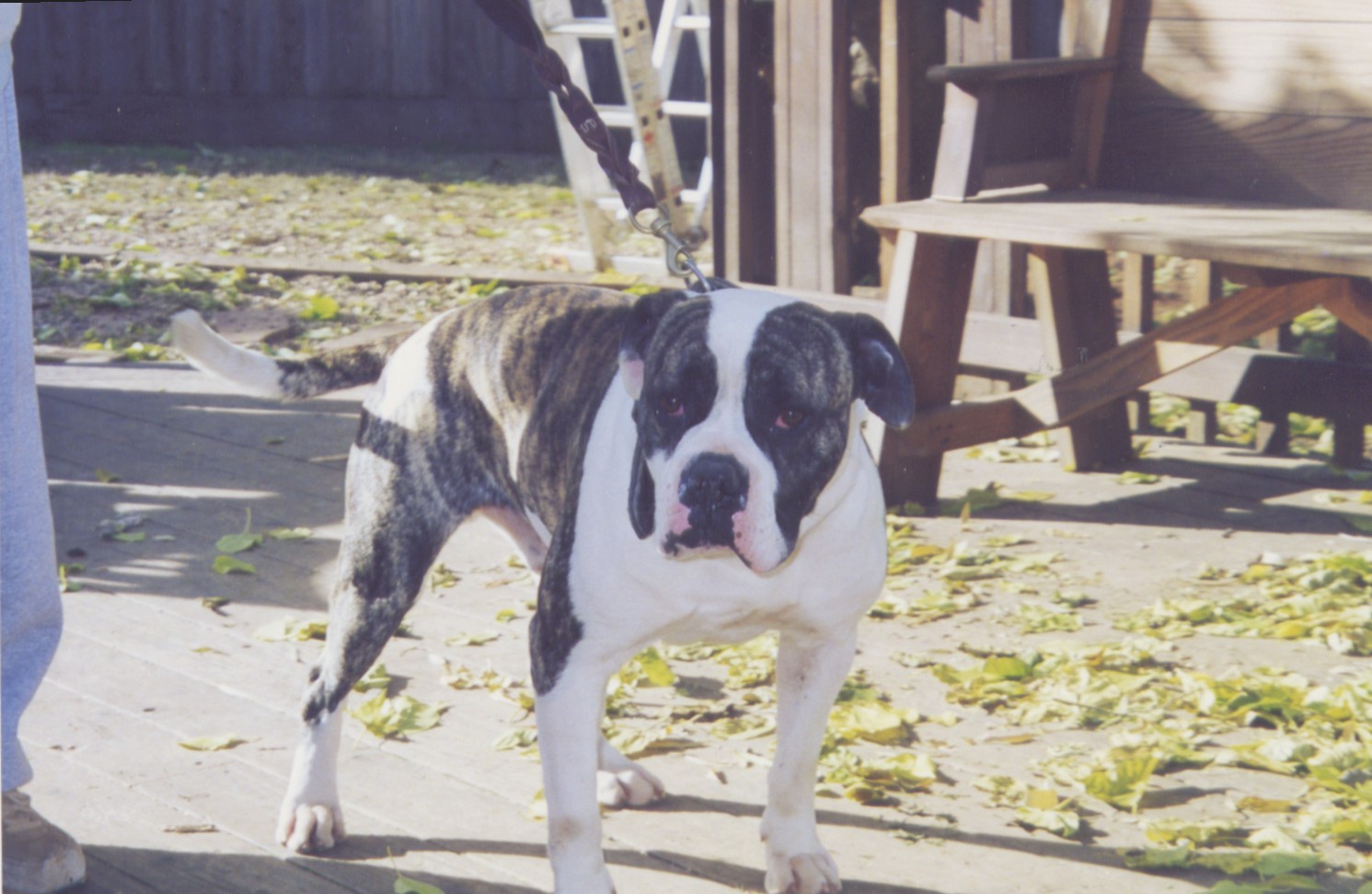 Starting to "grow up".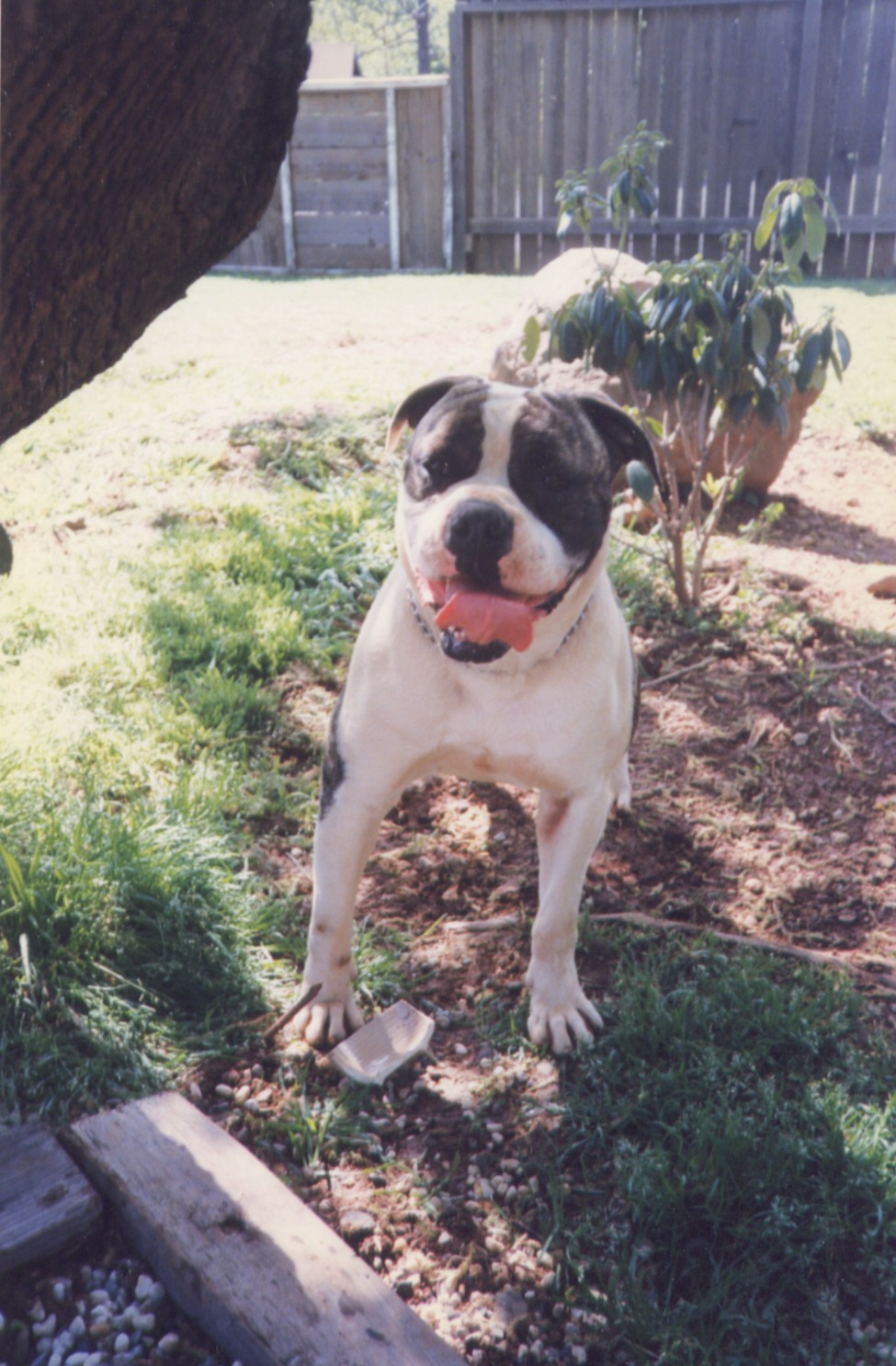 Still growing!

Tank in his "show mode".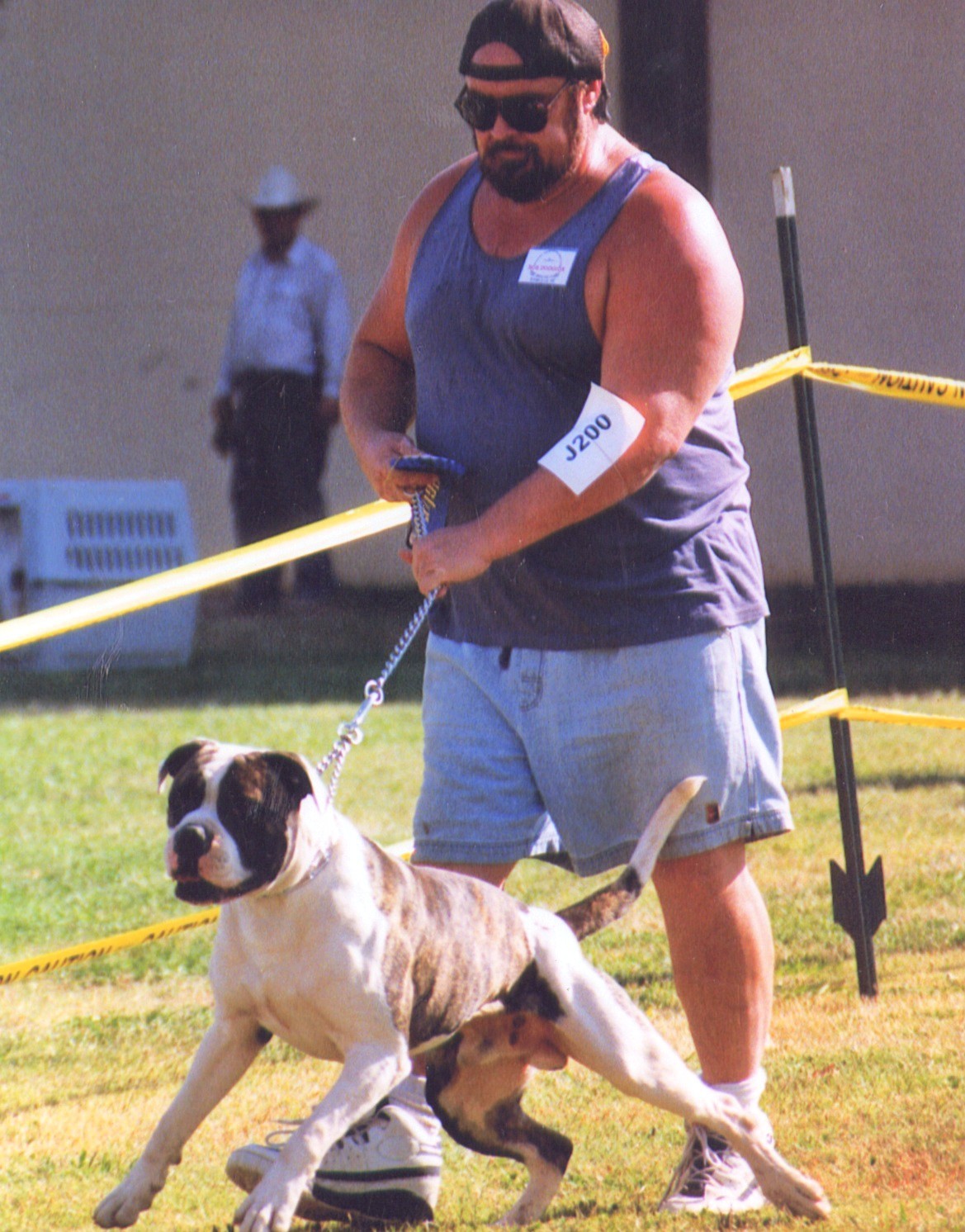 Note the trademark chain lead.
Thank you to Michelle LeNoir, who took many of these and other pictures on this web site.